Cassandra Kisby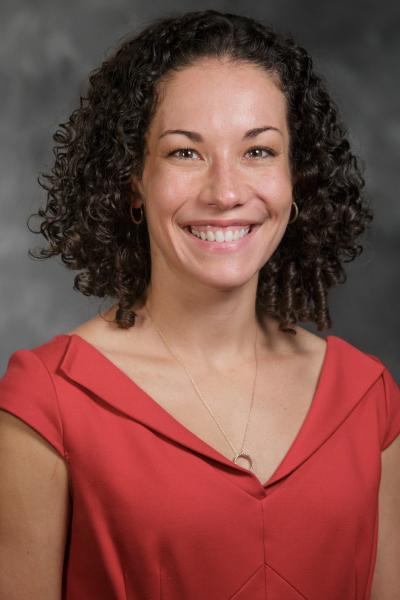 Assistant Professor of Obstetrics and Gynecology
Dr. Cassandra Kisby is an Assistant Professor in the Department of Obstetrics and Gynecology at Duke, practicing Urogynecology. At Duke, Dr. Kisby is on a K12 Urologic Research (KURe) Career Development Award. Her research focuses on women's health applications of a cell-free exosome platform. She is also involved in efforts to create a diverse and inclusive work and patient care environment, as well as equity for women in medicine. Clinically, Dr. Kisby treats women with a variety of pelvic floor disorders, including urinary leakage, pelvic organ prolapse, pelvic fistulas, and defecatory dysfunction, offering both conservative treatment plans (physical therapy and medications), as well as a variety of surgical approaches (vaginal, laparoscopic, and robotic surgery). Her clinical expertise is in congenital genitourinary disorders, meaning anatomic abnormalities of the bladder, vagina, and uterus present at birth. Outside of work, she enjoys exercising, the Triangle food scene, and spending time with her husband (a Cardiology fellow and Cardiac Tissue Engineer) and two children. 
Contact Information
Email Address: cassandra.kisby@duke.edu
Education
BS majoring in Biological Anthropology and Anatomy, Chemistry, and Spanish, Duke University. She continued her training at Duke University Medical Center for both medical school and Ob/Gyn residency. Dr. Kisby completed fellowship in Female Pelvic Medicine and Reconstructive Surgery at Mayo Clinic Rochester. During fellowship, she also earned a Master's in Biomedical Research and Certificate in Clinical and Translational Research.